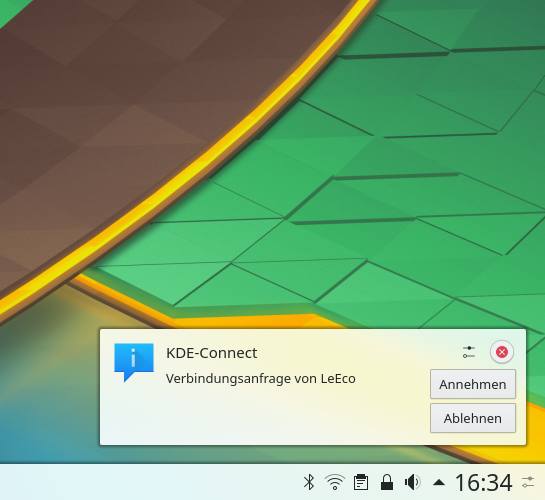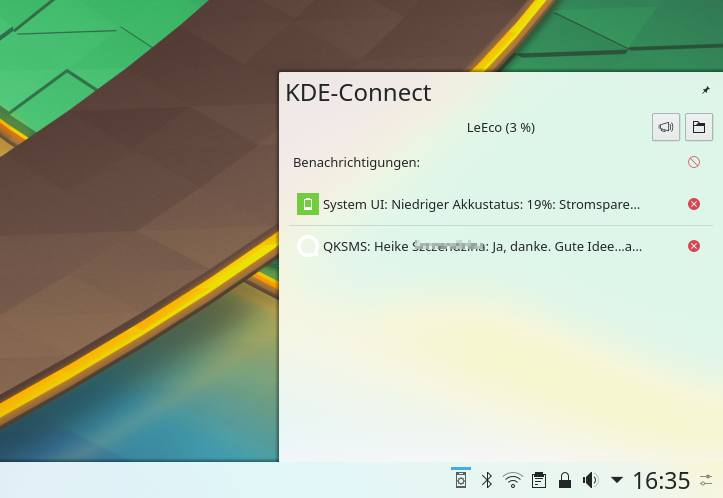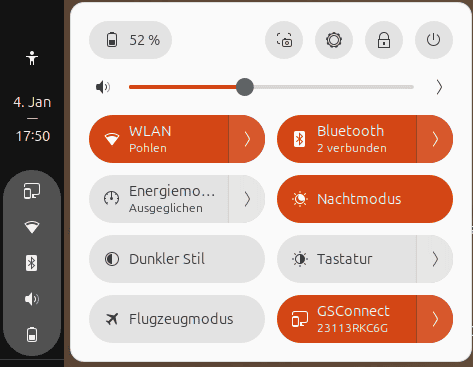 Thanks to KDE Connect, an Android smartphone can be controlled from a Linux computer via WLAN – and vice versa. Don't worry, it won't allow "hostile takeover". Both devices must be paired and access must be authorised in Android. Once this is done, KDE Connect offers far more possibilities than just wirelessly transferring files between smartphone and computer – although of course this is also possible.
With KDE Connect you can do a lot of things from a Desktop PC: read and answer text messages, check the battery level of the smartphone, access its file system or ring the phone to help finding it. In the opposite direction the smartphone may be used as a remote control for the PC. Use it as a touch pad, control the PC's audio player or run self defined commands. Both PC and Android device may share the clipboard.
While the KDE Connect Linux application is perfectly integrated into the KDE Desktop, there are solutions for other desktops as well. Gnome users better install a Gnome Shell extension called GSConnect; this way, one does not have to install KDE's own dependencies, but gets a nice integration into the Gnome desktop.
How to install KDE Connect
KDE Connect for the Plasma desktop is available in Ubuntu's official repositories and may be installed simply like that:
sudo apt install kdeconnect
How to install GSConnect
GSConnect in Gnome does not require a .deb package, since installation works from the extension's website.
How to install the KDE Connect indicator
For other GTK based desktops like Cinnamon, Mate, Budgie or Pantheon an indicator applet is available. The package is not in Ubuntu's official repositories, but the Webup8-PPA has a package from April 2018, which is packaged for Ubuntu 18.04 LTS and older:
sudo add-apt-repository ppa:webupd8team/indicator-kdeconnect
sudo apt update
sudo apt install indicator-kdeconnect
The developer links to a more recent version, which is provided as a Flatpack.
How to install KDE Connect on a smartphone
On Android devices, KDE Connect should be installed from the free F-Droid Store; Google customers may find it on Google Play as well.
There is also a port für Sailfish OS.